10 indie horror gems you may have already missed in 2019
It's midsummer!
Rondo
After last year's Fantasia Fest, our own Anthony Alaniz took his time figuring out how to even review a film like Rondo. Personally, I think he nailed it when he said that everything about it "feels designed to make the viewer uneasy." From the voyeuristic subject matter, to the overt exploitation, to the crisp narration, to 'Spanish soap opera' style of cinematography, everything feels just a tiny bit 'off,' but deliberately so, before culminating in a "satisfying and bloody conclusion." Catch writer/director Drew Barnhardt's exploration of PTSD, mental health, and revenge on VOD.
Our Evil
reminiscent of Pascal Laugier's Martyrs
Brazil is quickly getting on our radar. With Luke referring to Samuel Galli's debut film as "reminiscent of Pascal Laugier's Martyrs," you should probably just stop reading and hit play. After a sea of formulaic studio horror films, Galli's detachment from template is as refreshing as it is unexpected, with kills that are both "gratuitous" and "depressingly plausible." But you won't need to hit up the dark web to check out this contract killer tale, because it arrived on VOD here earlier this year.
The Nightshifter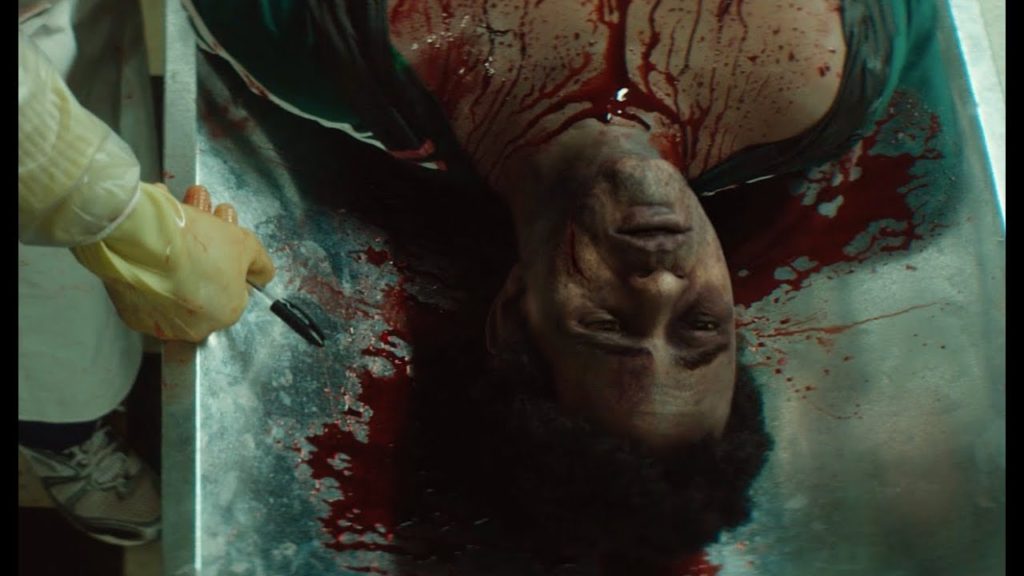 the Dr. Doolittle of Horror
Luke called this Shudder exclusive "the Dr. Doolittle of Horror" and he's not wrong. Our unfortunate protagonist not only talks to dead people, but also works the night shift at the morgue. The premise alone leaves plenty of setup to entertain, and it mostly does. Admittedly, the first half is easily the stronger half, but the entertainingly morbid Brazilian morgue backdrop offers enough to keep most horror fans engaged.
Honorable Mentions
Culling this list down to 10 was pretty difficult, and left some truly worthy films missing a call-out. While all of the following probably feel underseen to indie horror audiences, they still made far more rounds than the 10 above. That said, we would be remiss if we didn't mention a few of our favorites, including: Pledge (Review), a mean-spirited, practical effects stunner, now available to stream on Hulu; Knife + Heart, a 70's style giallo on the French gay porn circuit, currently streaming on Shudder; Level 16 (Review), a horrifyingly dystopian social thriller, now available on VOD; and Braid (Review), the beautifully twisted, female-led mindfuck on VOD and streaming on Prime.
Did we miss any others? Got one you want to shout out? Let us know, below, or on Twitter @MODERNHORRORS!