The Seventh Annual Popcorn Frights Film Festival will be a hybrid experience offering both in-theater and virtual film offerings from August 12-19, 2021
In-Theater Feature Lineup
The Night House
Florida Premiere
United States | 2020 | 110 Min. | Dir. David Bruckner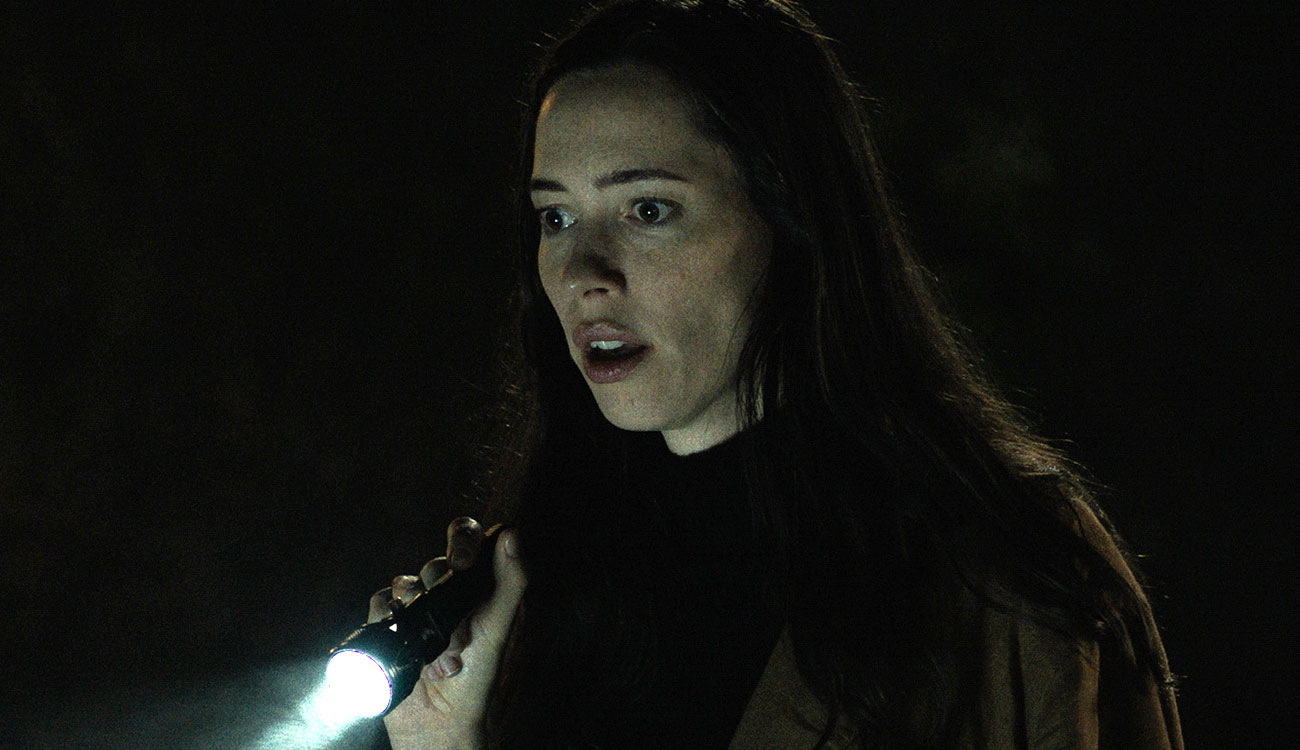 THE NIGHT HOUSE follows a widow (Rebecca Hall of Godzilla vs. Kong) who begins to uncover her recently deceased husband's disturbing secrets.
 The Beta Test
Southeast US Premiere
United States | 2021 | 90 Min. | Dir. Jim Cummings
Indie auteur Jim Cummings stars as an engaged Hollywood agent who receives a mysterious letter for an anonymous sexual encounter and becomes ensnared in a sinister world of lying, infidelity, and digital data in this gleefully over-the-top dark comedy.
Cryptozoo
South Florida Premiere
United States | 2021 | 95 Min. | Dir. Dash Shaw
In this richly-drawn hallucinatory animated thriller, Cryptozookeepers try to capture a dream-eating hybrid creature of legend, and start wondering if they should display these beasts or keep them hidden and unknown.
Ditched
World Premiere
Canada | 2021 | 90 Min. | Dir. Christopher Donaldson
After a routine prison transfer crashes in the forest, a young Inuit paramedic finds herself surrounded by murderers with a mere 100 feet to climb out of a ditch to escape.
Offseason
Southeast US Premiere
United States | 2021 | 83 Min. | Dir. Mickey Keating
Anchored by a mesmerizing performance by Jocelin Donahue (The House of the Devil), this southern gothic horror story follows a woman who travels to a desolate Florida island town after receiving a mysterious letter and soon becomes trapped in an unending nightmare.
Pretty Boy
World Premiere
United States | 2021 | 97 Min. | Dir. Marcel Walz
In this gloriously melodramatic suspense slasher, a masked killer named Pretty Boy takes a blind woman from her home in the Hollywood hills and crashes a Valentine's Day party where the bloodshed continues as he runs amok with his butcher's knife.
Superhost
World Premiere
United States | 2021 | 83 Min. | Dir. Brandon Christensen
Sara Canning, Osric Chau, Gracie Gillam, and Barbara Crampton star in this wickedly twisted chamber piece about two travel vloggers who check into a vacation rental with a host that will do anything for a good review.
Take Back the Night
World Premiere
United States | 2021 | 90 Min. | Dir. Gia Elliot
Finding herself the victim of a violent monster attack, a young woman launches a vigilante campaign to hunt the beast that tried to kill her, even though her family, friends, and authorities question the authenticity of her account in this biting social critiques and downright gripping horror thrill ride.
We Need to Do Something
Southeast US Premiere
United States | 2021 | 97 Min. | Dir. Sean King O'Grady
With a tornado on the way, a dysfunctional family (Pat Healy, Vinessa Shaw, and Sierra McCormick) takes shelter in their bathroom, only to end up trapped. As hours turn to days, it's clear something even deadlier is at play beyond the walls, toying with them.
The Welder
World Premiere
United States | 2021 | 90 Min. | Dir. David Liz
In this ambitious and unsettling Florida-set horror film, a young couple travels to the Everglades for a vacation that they hope will bring them closer together. But what at first appears to be a seemingly pastoral paradise soon transforms into a sinister, dread-soaked nightmare as a vicious madman terrorizes them for his demented experiments.
Access to virtual film screenings is available through individual tickets or an all-access virtual pass, which provides an all-inclusive experience for the festival's entire virtual program. Separate individual tickets and all-access badges are also available for Popcorn Frights' in-theater program, which is exclusively hosted at the Silverspot Cinema Coconut Creek. To order an In-Theater All-Access Badge, click here, to order a Virtual All-Access Pass, click here.