If 2018's Halloween left you wanting more, then we have good news. Universal has dropped a short 24-second teaser announcing two sequels! Yup, you read that right. Not one, but two! Plural! More than one! Internet, rejoice! Sadly, we get no details other than release dates along with scenes clipped together from the 2018 release teasing what's next. The ominous move voiceover guy tells us, "The saga of Michael Myers and Laurie Strode isn't over."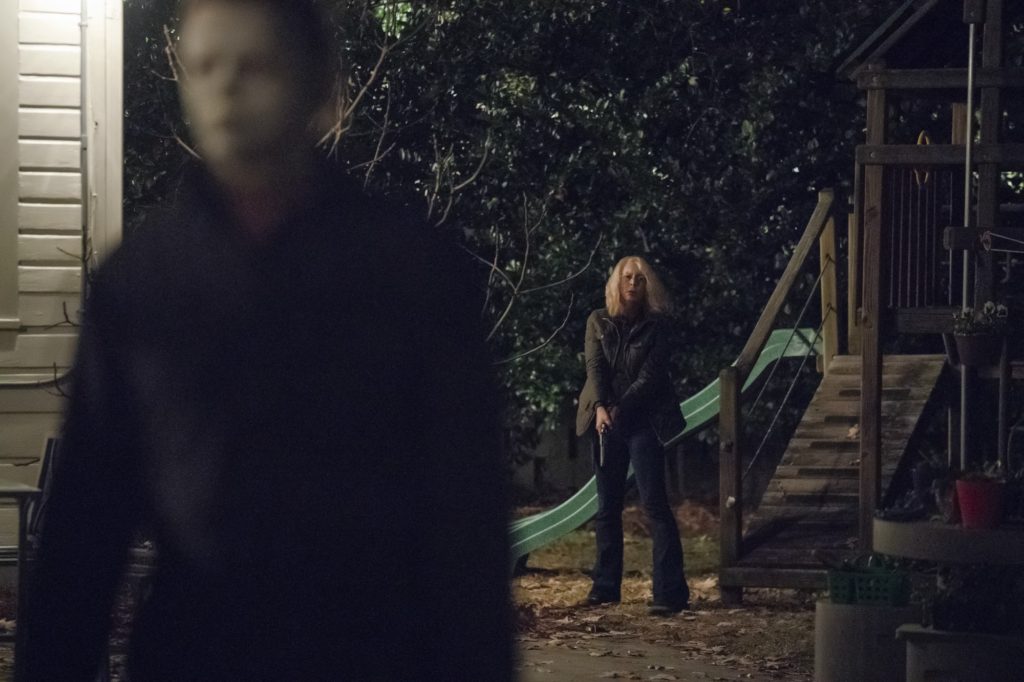 It's not clear if Halloween Kills and Halloween Ends are the titles or a sly marketing maneuver
The first sequel hits theaters October 16, 2020, with the final movie following a year later on October 15, 2021. It's not clear if Halloween Kills and Halloween Ends are the titles or a sly marketing maneuver to get those coveted hashtags and SEO brownie points. They're not bad titles, just a tad disappointing. They could change.
Details about the two movies are scarce. We don't know which direction the story will go, but from the sounds of it, we will get closure to the Myers and Strode saga that started back in 1978 when Myers wracked havoc on Haddonfield, Illinois on Halloween night.
Obviously, this a super early announcement, so expect details to trickle out over the next several months. Directors, writers, and cast need to be hashed out, and fans will salivate over even the tiniest tidbit of news about the movies. Stay tuned for more Halloween news.