Tigers Are Not Afraid had walked a long road before reaching a wider audience in the United States, courtesy of Shudder. For those who haven't subscribed to the streaming service and those (like myself) who are die-hard physical media fans, the movie finally arrives on Blu-ray and DVD today, Tuesday, May 5th.
Tigers Are Not Afraid blends the magical and stark realism into a ghost story that both frightens and offers moments of touching humanity and uplifting beauty. The story plays out against the backdrop of the drug war in Mexico. Young Estrella survives a traumatic event at her school, but loses her mother. Soon after, she joins with a group of young boys whose families have been similarly impacted. The children encounter human traffickers, corrupt public officials, and the ghosts of the lost and forgotten as they try to survive on the streets.
I'd heard of Tigers Are Not Afraid for what seemed like two years or more before I was finally able to see it on the big screen last September. Subsequent viewings at home have only reinforced my belief that López's film flirts with perfection. By now you've likely heard the comparisons to the works of Del Toro; those comparisons are apt and well earned.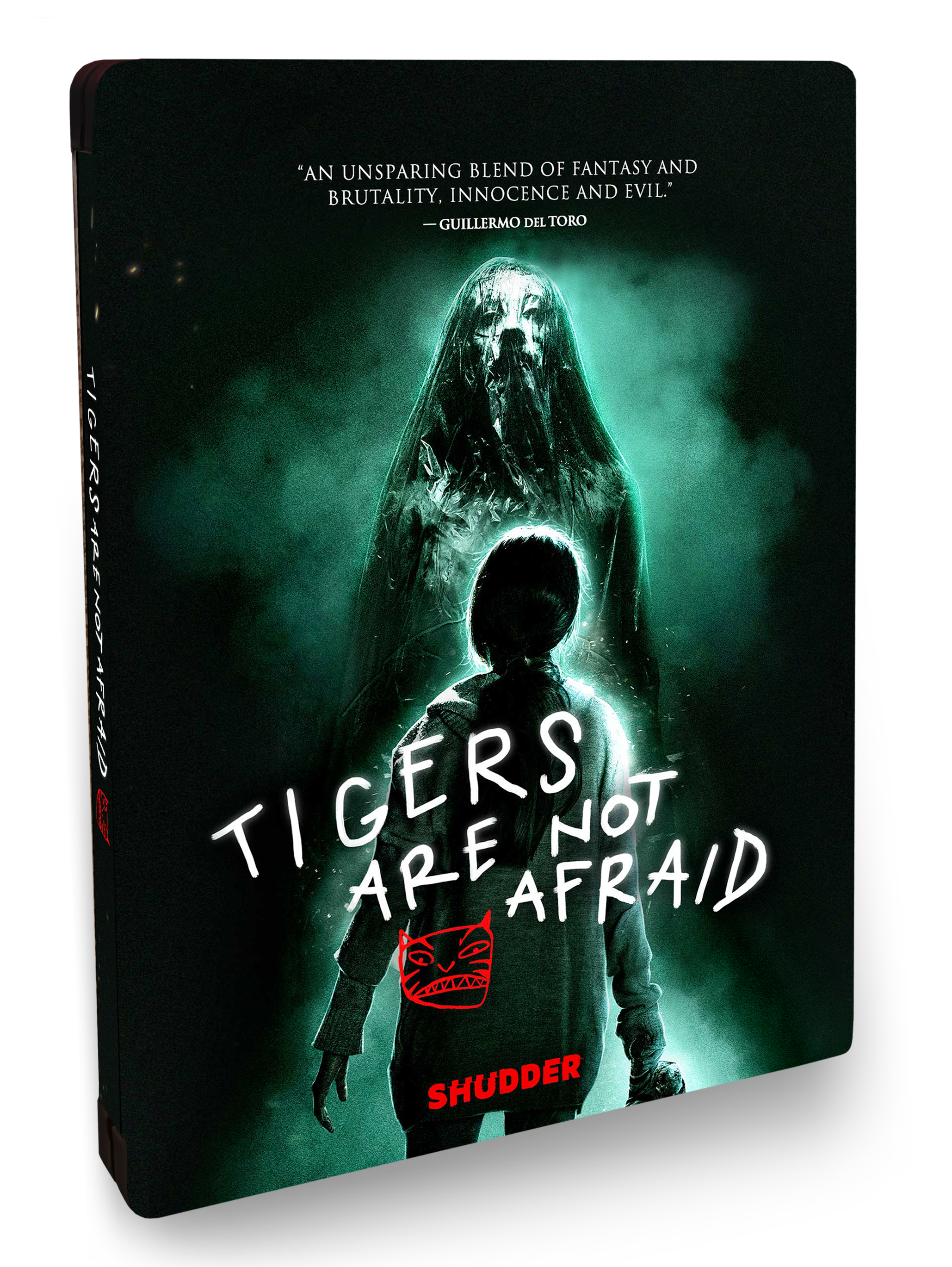 The movie arrives from Shudder and RLJE Films on DVD and in a Steelbook Blu-ray / DVD combo on Tuesday, May 5, 2020. A number of worthwhile extra features are included—director's commentary, deleted scenes, audition footage, and behind the scenes footage showing the efforts to bring this modern fairy tale to the screen.
Be on the lookout in the coming days for our interview with Issa López, watch the trailer below, and check out Tigers Are Not Afraid on Blu-ray!