It seems like the horror/comedy is a trend at this year's film festivals. So far, the majority of movies I've watched have been straight up hilarious, or at least had some sort of comedic aspects thrown in there… and now The Master Cleanse joins that growing list.
The simple, yet effective, story follows a group of four strangers who volunteer for a retreat that promises to cleanse the toxins and negativity from their bodies. However, the volunteers enter a state of shock once they realize what's being physically expelled from their cores. The Master Cleanse is a dark comedy about the inner demons that humanity deals with on a day-to-day basis and the damage it can do to the human body and soul.
The balance between humor and melancholy is always well kept.
It's hard to believe that this is writer/director Bobby Miller's first feature length film. Shots are well framed and performances are driven to a level of excellence. We're a long way from the perverse short film that gained Miller notoriety in 2010, Tub. The Master Cleanse is, somehow, always grounded in reality and challenges meaningful physical, mental, and sociological behaviors, but the balance between humor and melancholy is always well kept.
What makes this one stand out is the whimsical tone that the story possesses. It's more of a dark fantasy/comedy than it is horror, and that's okay. While Miller's work behind the lens and pen deserves praise, an insane amount of credit is owed to the FX team.The visions of The Master Cleanse teeter between reality and pure magic. There is a certain ever-present tone that is difficult to put into words, but fret not–this is one that that stacks up with some of the genre's best in terms of visuals. Similarly, the music crew was also able to put together a delightful score that not only accompanied the story well but managed to stand out on its own.
…teeters between reality and pure magic.
While the story may be a little overcooked, it's well developed. And while I appreciate a film that answers each and every one of the audience's questions, it can feel a little spoon-fed here. Perhaps most importantly to note: this is not a horror film. But it's hard to find it a home anywhere else given it's themes and execution. The Master Cleanse is a fun and unique story that captures the dark side of everyday life in a grim, yet light-hearted, comedy.
The Master Cleanse screened at both the Knoxville Horror Film Festival and the LA Screamfest.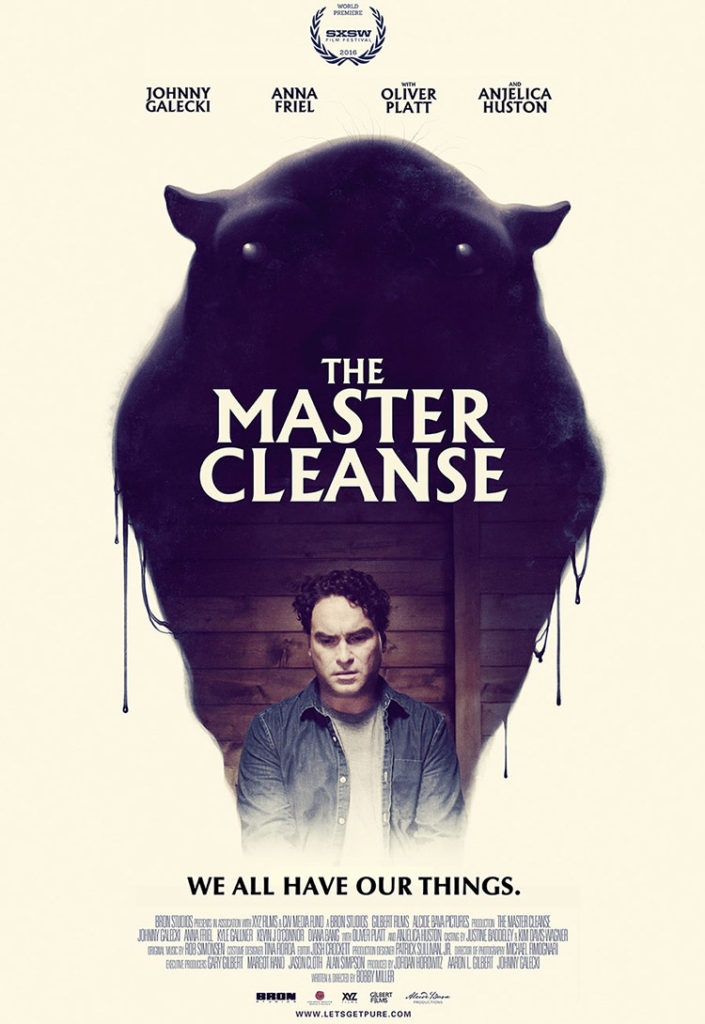 The Master Cleanse [Review]