New horror movie streaming service Shudder launched in open beta last month, and has already brought hours of joy to many users eager for a "Netflix for horror". That beta tag, however, comes with the caveat that they're still working out some kinks and planning additional feature that aren't quite ready.
Just what features we'll actually get remains to be seen, but it sounds like search (which would instantly improve usability) is next in the pipeline.
Some users have been getting an email from Shudder asking them to take a survey, and within that seem to be clues as to what other features and types of content we might be able to expect in the future.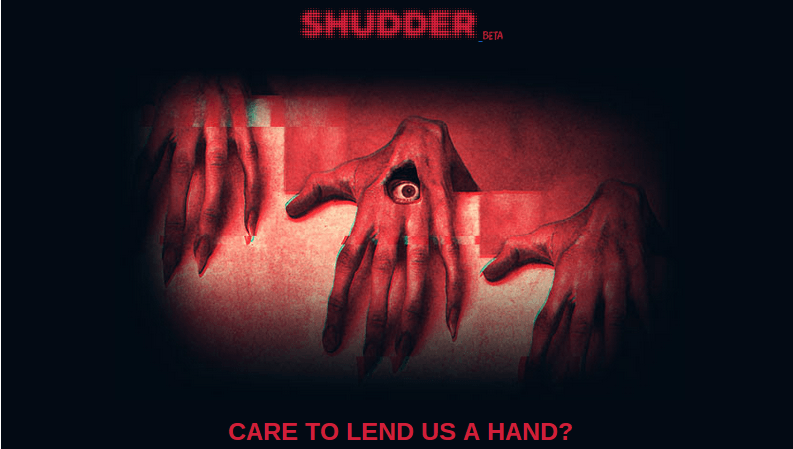 It asked participants to rank the following potential enhancements in order of importance: ShudderTV programming guide, Shudder community discussion boards, "favorites" list, instant messenger, and ability to download for offline viewing.
In a separate question, it asked participants to rank the following programming enhancements in order of importance (this is where it really gets interesting): live event coverage (e.g., Comic-Con, etc.), director interviews, festival new releases, classic TV series, expanded genres (i.e. Sci-Fi and Fantasy, Thrillers), short films, original content/TV series, Animated Horror, and film commentary.
Presumably, they'll presumably use the feedback they get to decide what to focus on, but any one of these things would be a welcome addition.
The survey likely gives us a good idea of how we can expect Shudder to grow over time beyond its current line-up of horror films, which by the way, is already quite impressive. At last count, Shudder had about 180 movies that Netflix doesn't.
For more, read our recent interview with Shudder content curator Colin Geddes here.