**THIS WILL BE SPOILER FREE**
Surfs up uglies! This week we were treated to the campiest episode in Boulet history so far; welcome to the Nosferatu Beach Party; who knew The Boulets were such groovy dancers? The challenge this week is to create an original beach vampire look; but working in teams the monsters must also choreograph a lip sync performance as part of the floor show. After recapping the monsters The Boulets then drop the BIGGEST surprise in Dragula history, I literally gasped and you will too.
The Boulets then drop the BIGGEST surprise in Dragula history
The ghouls ran the full gambit on the looks for this challenge: from horrific and campy to seductive and glamorous and everything in between. It was clear that some teams worked better together but overall it was an impressive floor show performance for the entire cast; all fiendishly set to "Gothic Surf-a-rama" by Canadian Gothabilly band Vampire Beach Babes. It was also deeply refreshing to see such an emphasis on performance this early on. Our special guest judges this week were Dragula superfans Vanessa Hudgens and GG Magree who stunned us in latex looks and kept us entertained with some timely quotes.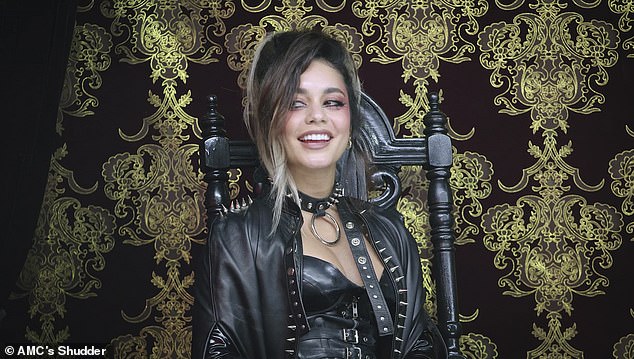 "I'm so into blood right now" – Vanessa Hudgens
This weeks episode was literally full of drama from the reveal of who survived to the bombastic reaction one monster has to being up for elimination. Also let's take a minute to appreciate Koco Caine who is flawlessly narrating this season both with very insightful commentary and utterly memeable facial expressions. We see you ghoul, we see you.
Shudder will be releasing new episodes every Tuesday so keep checking back for weekly reviews and exclusive content. See you soon Uglies.