Todd Rigney has a new book out called M'rth. It's currently available as a Kindle Edition on Amazon.
Rigney is the guy who wrote the novel Found upon which Scott Schirmer's film of the same name was based. The two penned the screenplay for the film together. Rigney also cameoed as the video store clerk.
 Found has since spawned the spinoff Headless, which is one of this year's most brutal (if not THE most brutal) flicks. Rigney wasn't directly involved in the making of that film, but Headless did exist as a movie-within-the-story in his original novel.
Anyhow, Rigney's follow-up to Found has been a long time coming and is now available. Here's the synopsis (via Amazon):
From Todd Rigney, the author of FOUND, comes the hallucinatory horror story M'RTH. Happiness seems to elude reclusive writer Dylan Mercury on a regular basis. During his fruitless quest for contentment, Dylan stumbles across a drug called M'rth, a miracle pill that magically transports him to the happiest moment of his entire life. However, the longer he stays in the wonderful world of M'rth, the more his reality starts to change for the worse. When his loved ones begin to disappear one by one, Dylan realizes he needs to kick his addiction before it robs him of everything he holds dear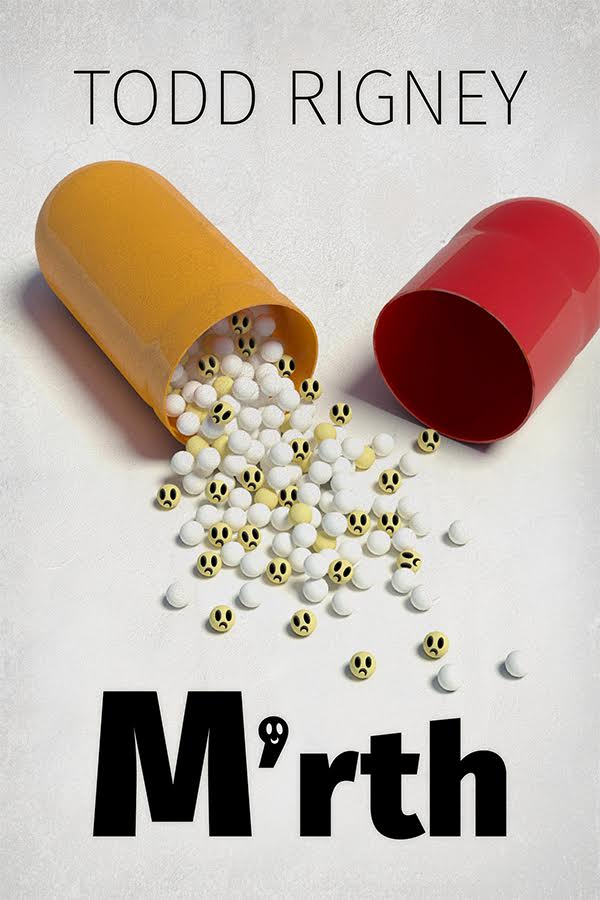 Rigney also has a short story collection available called Twelve (Stories Concerning Love and Death), which has some gems as well.