When plans for a romantic proposal get sidelined John Crenshaw decides to tag along and help his girlfriend chaperon her students on a weekend photography trip to the lake. Soon after their arrival, the former Navy seal finds himself on a rescue mission to save the woman he loves as well as her students from a town of psychotic mutated cannibals lead by escaped convicts who have spent the last three years of their lives cooking meth in the hidden town.
The Horde, starring Paul Logan, is a really good attempt at genre mashing. It takes elements of horror and action mixes them up fairly well; giving you a different scenario than your typical horror film. In most genre flicks, your protagonist is generally helpless with no experience in survival. In this film, written by its star, we see the other side of the coin. A scenario which horror fans perhaps had always wondered. What if the hero wasn't a regular Joe? What if our hero was a bad-ass? And those are the questions answered in The Horde. The hunters become the hunted as John Crenshaw unmercifully hunts each one of the killer town folk using Navy seal tactics and precision. It's safe to say once the killing starts to ramp up–it never slows down.
The character development of the core group of protagonists is done well. Each character was an individual, and the acting throughout the entire movie is noticeably good. Better yet, the concept is original and fun. There are definitely elements that will remind you of films from the past, but that's not a bad thing at all.
The concept is original and fun.
Unfortunately, I feel our antagonists fell a bit short of being memorable. Not from the acting, but from the over abundance of them. There were just too many types of bad guys present on screen. Don't get me wrong, I love watching Paul Logan kick ass and take names, but there were so many evil doers in this film that I had a hard time figuring out who was who. The back story on the cannibals and convicts coming together to form an alliance needed a bit more fleshing out.
The Horde is a pretty original concept with valiant efforts and not a single performance mailed in. If you're looking for a fun action/horror movie, The Horde is worth the watch!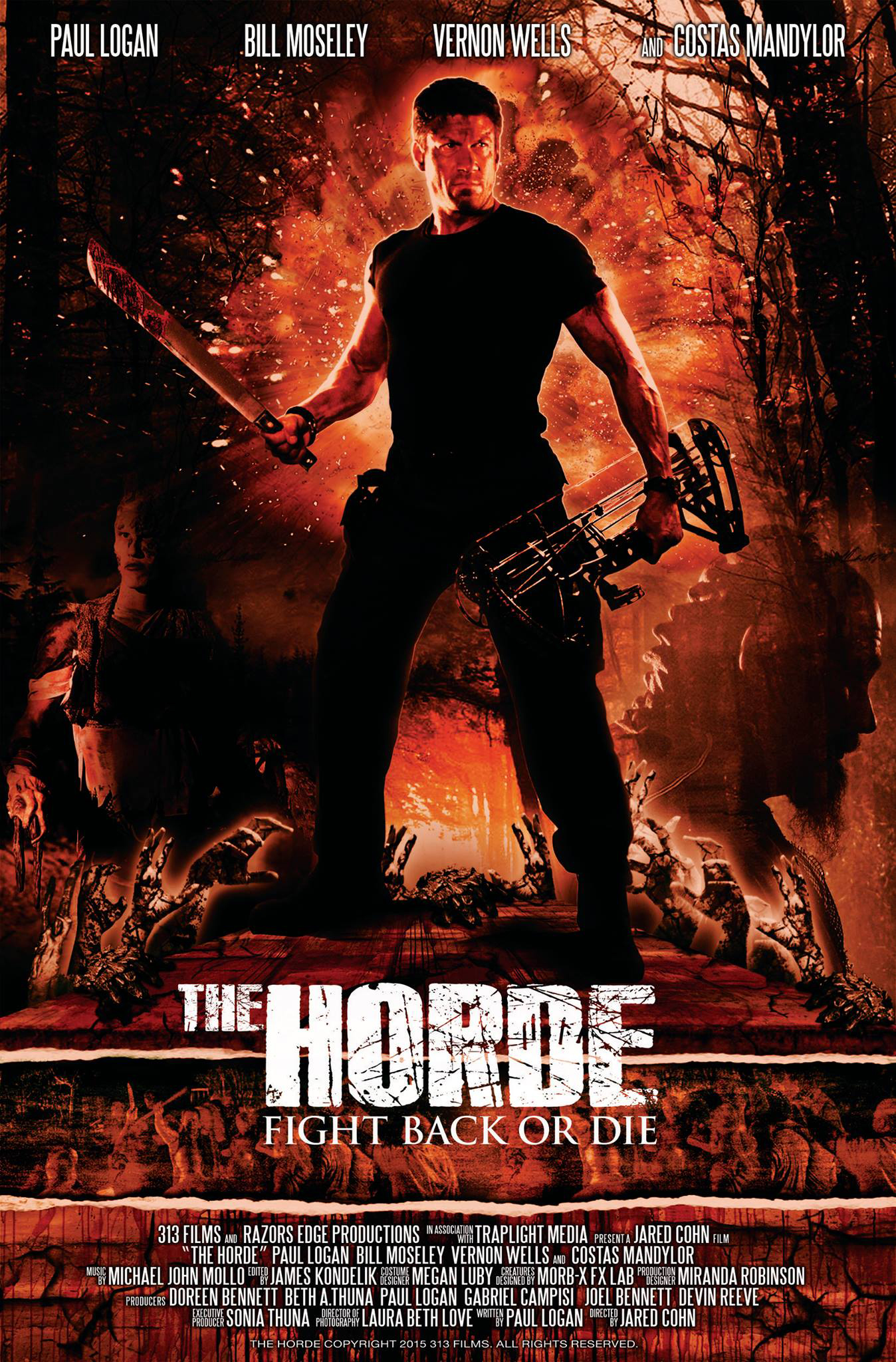 Although the antagonists were lacking story. This film is decently put together and has a fantastic concept.