Its going to be a long dark night...
Let Us Prey has been on my radar for quite some time. The trailer and stills have found themselves on various sites for the past year or so. It has screened at several festivals and garnered decent reviews, but I wasn't prepared to let the opinion of others shape my view of a film that looked so unique. And neither should you. Let Us Prey is the epitome of modern horror. It is movies such as this that birthed this very website, and you should absolutely see it for yourself – but if you are interested in my thoughts, feel free to read on.
It is astonishingly clear from the opening title sequence that this will be anything but a standard affair. The cinematography is drop-dead gorgeous and ripe with symbolism as a man emerges upon a cliffside above a sea of chaos as black feathers fall from the sky. This man is the focal point of our story, and one of the most intriguing characters I have come across in years. You certainly have an idea as to who he is and what motivates him, but if you're anything like me – your theories will sway from one extreme to the other and everywhere in between. He has no name, and he is credited simply as the number 6.
We follow rookie officer Rachel Heggie (Pollyanna McIntosh) throughout her first night on the job in a new town. She's a woman of strong will, and couldn't possibly have less in common with the other officers and residents in the this small and quiet town. After witnessing 6 being hit by a car, she arrests the driver but cannot locate the victim. He has vanished. He is later found and brought into the station, but it's quickly apparent that this is no ordinary man – and the inhabitants of this town – are not ordinary people.
I am not a religious man, so it is possible that some of the finer points of dialogue were lost on me. That didn't make the words carry any less weight for me, though. If anything, it added to the mystery of the entire situation. Performances turned in are universally fantastic. This is now the 2nd major horror release coming out of Ireland recently, and I can't speak highly enough of the scene that is beginning to emerge there. It's starting to feel a lot like France did almost a decade ago now. Let Us Prey is well acted, gorgeous, unrelenting, and incredibly brutal. Director Brian O'Malley pulls no punches in this one. It's incredibly rare that i am every bit as enticed by a film as I am shocked by it.
From the opening frame to the fiery climax – Let Us Prey is the experience that I have been waiting for in 2015. It's not quite available in the United States just yet, but Dark Sky Films will be releasing (hopefully) in the near future on both DVD and VOD platforms. When that time comes – don't even think twice. You want to see Let Us Prey.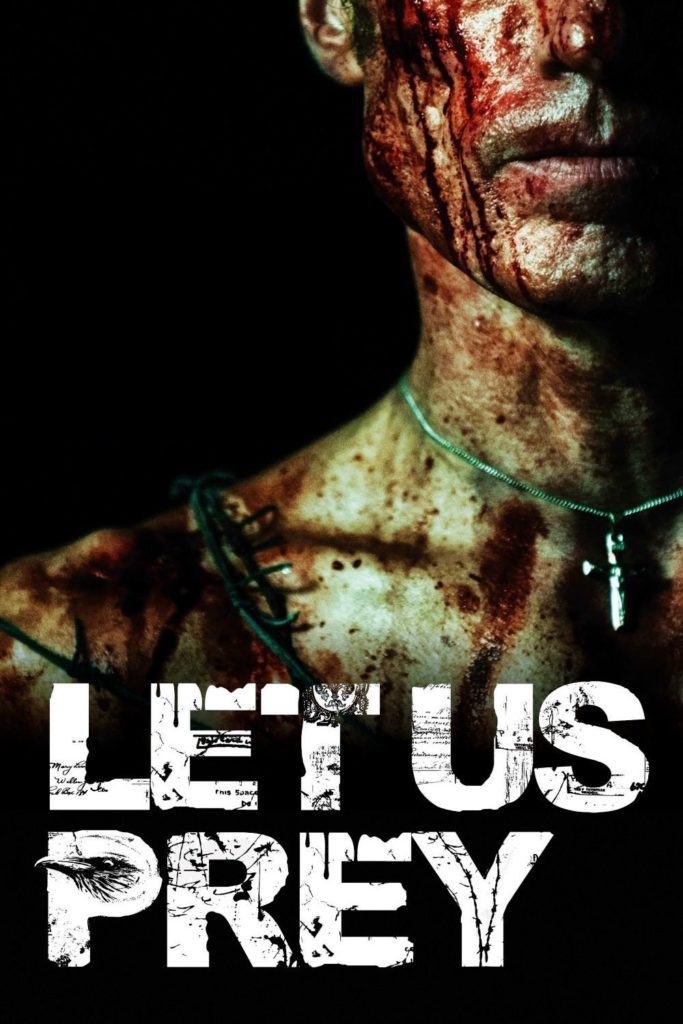 What more can I say? This is the film 2015 has been waiting for. Let Us Prey is an absolute must-see for the modern horror fan.