'Lords of Chaos' Shows the True Life Terrors of Black Metal [Teaser]
With modern horror films like Deathgasm, American Satan, and Sadistic Intentions burning up the scene in recent years, it's safe to say that metal music and genre films are jiving together better than they have in decades. And while all of the aforementioned titles are awesome in their own way, none of them have what Lords of Chaos has–a true story.
Jonas Akerland's Lords of Chaos dives into one of Black Metal's most notorious bands, Mayhem. In case you're unfamiliar, Mayhem practically founded the Norwegian Black Metal scene in the mid 80s before spiraling out of control in a blaze of violence and controversy. And while the debut teaser of the film opens by stating it is "based on truth and lies", you can learn the story of the band by checking out the documentary, Until the Light Takes Us, on Shudder.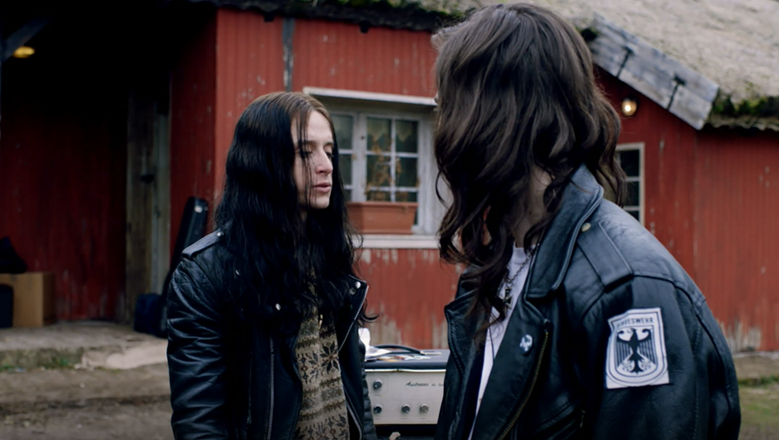 "Based on truth and lies."
The film had a killer run on the festival circuit last year and will be hitting theaters February 8th and On Demand February 22nd. We hope to have a full review for you all by then, but until then, have a quick look at the newly released teaser below.
Plot Synopsis:
A teenager's quest to launch Norwegian Black Metal in Oslo in the 1980s results in a very violent outcome. Lords ofChaos tells the true story of True Norwegian Black Metal and its most notorious practitioners – a group of young men with a flair for publicity, church-burning and murder: MAYHEM.