Premiering on Netflix this October, The Chilling Adventures of Sabrina (based on the comic series of the same name) is a dark interpretation of one of the most benevolent and recognizable witches in the American canon. The overwhelming success of Riverdale (also created by Roberto Aguirre-Sacasa) generated immediate buzz over the possibility of new content based on other characters featured in Archie Comics. In reading all available issues, I can confirm that this will be a adaption that genre-fans have been waiting for.
***TCAOS – The Chilling Adventures of Sabrina***
Series creator/writer Roberto Aguirre-Sacasa not only created Riverdale, he is also the writer for TCAOS comic series the show will be drawing from. Meaning that for at least 2 seasons we're going to be getting the unfiltered narrative which typically leads to better content. Additionally Aguirre-Sacasa has written for Big Love, Glee, Looking, Carrie (2013), and creating a script that would become American Psycho: The Musical.
Ross Lynch, who is portraying Sabrina's mortal boyfriend Harvey Kinkle, has actually worked on a significantly similar graphic novel to film adaption. My Friend Dahmer is a 2017 biopic based on the graphic novel (of the same name) by John "Derf" Backderf. His performance as a teenage Dahmer was praised for eliciting sympathy for one of the most notorious serial killers of our time.
Lucy Davis, playing Sabrina's Aunt Hilda, is definitely no stranger to intermixing genres. In 2004's Shaun of the Dead, Davis played Dianne girlfriend to David until he's savagely dismembered leaving her with only a foot. Her fate in the final cut is left open, however in an extended version it's revealed that Dianne did in fact survive:using her boyfriend David's severed leg as both a weapon and food source. Waste not, want not, right?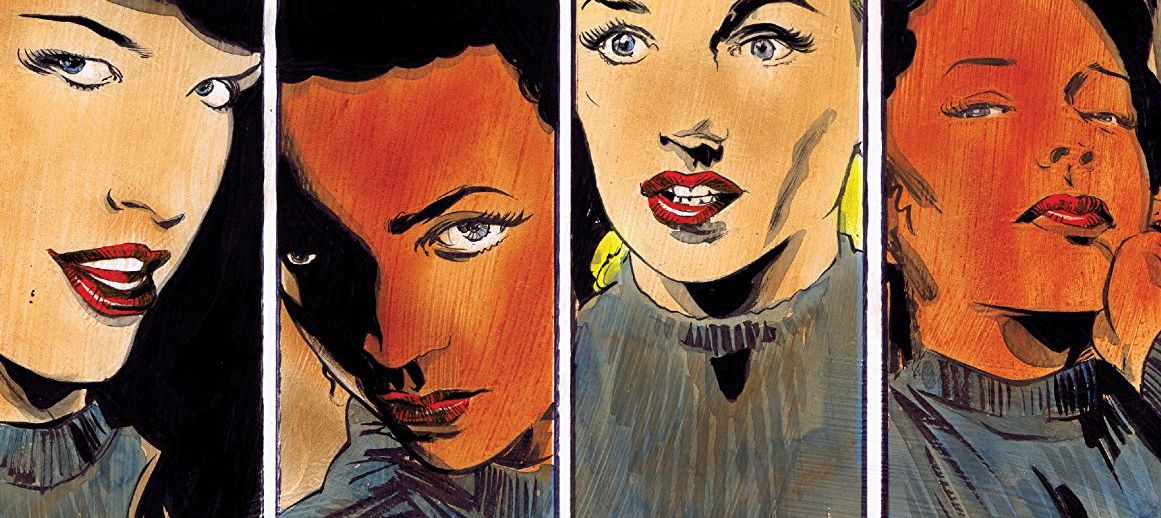 Shakespeare's interpretation cemented not only the power of the group and the consequences of actively denying fate. In the world of TCAOS,  The Weird Sisters are a trio of young witches attending The Academy of the Unseen Arts. Agatha, Dorcas, and the de-facto leader Prudence played by Tati Gabrielle) collectively harbor serious disdain for Sabrina; Prudence especially.
TCAOS comic series is set in the town of Greendale in the 1960's, at this time there has been confirmation of the time period the show will take place in. The newest set photos strongly suggest a vintage aesthetic that matches the source material. Personally this is the element I am looking forward to the most. Over-saturation of the 1980's in new media is really starting to come across as a lazy filmic choice. Obviously, I'm aware there are instances in which it works extremely well. But comparatively there are even more instances in which it does not and ends up hurting more than improving.
Netflix has confirmed that 2 full seasons will be produced, likely more if it tests well. But, unlike Thirteen Reasons Why, this narrative is ongoing and being handled (for the most part)  by one of it's creators. TCAOS has released 8 issues, and a condensed volume covering issues 1 – 6; so the plot of the first season will likely cover 1 – 6 in terms of character development and story. We should all be looking forward to both iterations as Aguirre-Sacasa has no intentions of avoiding pulp content, if anything he might be one of few creators who utilize it effectively.
Netflix has announced that season one of The Chilling Adventures of Sabrina will be premiering on October 26th; just in time for Halloween. We'll have more for you leading up to then. Stay spooky.