There are few names in the genre space that grab my attention more than writer/director Joe Begos. His compelling blend of supernatural hyper-violence was on full display in 2015's The Mind's Eye, and frankly, I'm on board for anything he puts his hands on after that insanity.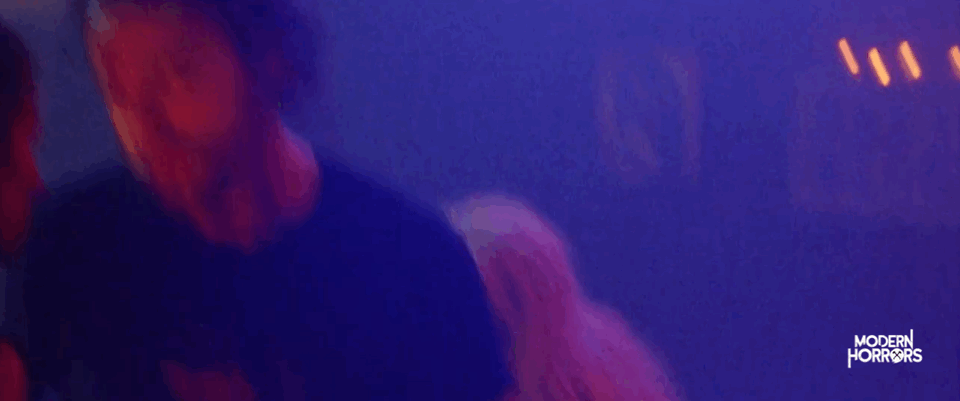 Bliss harkens back to the grimy days of New York City grindhouse cinema.
Begos hit the scene in 2013 with the extraterrestrial standout, Almost Human, and while he's currently working on a new movie for the Fangoria team titled V F.W., he's gearing up to premiere his latest work, Bliss, at this year's Tribeca Film Festival.
The press release states that "although set in modern-day Los Angeles, Bliss harkens back to the grimy days of New York City grindhouse cinema, when films like Abel Ferrara's The Driller Killer and Bill Lustig's Maniac were the norm."
Bliss makes its world premiere on April 27th at the Tribeca Film Festival.
Bliss stars Dora Madison, Tru Collins, Rhys Wakefield, Jeremy Gardner, Graham Skipper, and George Wendt. It makes its world premiere on April 27th. I dunno about you, but that alone would be enough to get me fired up, but there's more! Check out the beautiful, blood-soaked trailer for Bliss, below.
Plot Synopsis:
Known for her dark and macabre artwork, painter Dezzy Donahue (Dora Madison) is in a professional rut. Unable to finish her newest commissioned work, Dezzy looks to reignite her creative juices by letting loose-as in, taking every drug in sight and tearing through raucous house parties and heavy metal bars. After a few nights spent with her debauchery-loving friends Courtney (Tru Collins) and Ronnie (Rhys Wakefield), though, Dezzy notices changes within herself. On the positive side, she's finally painting again, but she's also developing a strange desire for blood. As someone who has never been able to control her vices in the first place, Dezzy is quickly and violently consumed by this bloodlust.