Shudder is an Absolute Force. Adds 60+ Titles in December
We've been singing the Shudder horror subscription service's praise for over a year now, and for good reason. What started as a promising, albeit small, treat for horror fans has exploded in recent months; becoming not only a premier destination for viewing your favorite horror films of the past, but for acquiring modern festival standouts and undiscovered foreign hits. Shudder is becoming a power player in the horror genre, and their December additions further cement their growing legacy.
Check out the list below for the goods (which you can take advantage of for only $4.99 a month):
THIS HOLIDAY, GET THE FAMILY TOGETHER AND BINGE SOME SHUDDER
This December, there's oh so much under Shudder's tree. But before you get unwrapping, let's shake the boxes a bit… We have something special for everyone, inside.
Love clowns? Coming exclusively to Shudder is Rob Zombie's latest, 31, a vicious and characteristically Zombie film. Which is to say it's dirty, mean and, from the get, right up in your face.
Looking to stay in? We've got a very special Shudder exclusive in SHREW'S NEST. Directed by Juanfer Andrés & Esteban Roel (and produced by Alex de la Iglesia), this elegant, twisted Spanish thriller is one of the best new horror films of our young century. Macarena Gomez (DAGON) is stirring as an agoraphobic, obsessive older sister whose mental balance is tipped when she takes in an injured neighbor and administers dangerous care.
Can't get enough Christmas? Bob Clark's eerie BLACK CHRISTMAS is joining Holiday favorites like RARE EXPORTS and CHRISTMAS EVIL. An essential of holiday horror, and widely regarded as the first slasher (it's still the scariest), BLACK CHRISTMAS is a cardinal December watch. Don't keep Billy waiting.
Want something classic? From master filmmaker Michael Powell (THE RED SHOES), crucial 1960 psychothriller PEEPING TOM kicks off the month. One of the greatest British horror films, PEEPING TOM is as probing of its lead character as it is its viewer; that is perhaps one reason it was so controversial and widely rejected upon release in 1960. Rightfully reappraised since, Shudder welcomes this complex, morbid movie for your suspense and discomfort.
COMING TO SHUDDER IN DECEMBER
FILM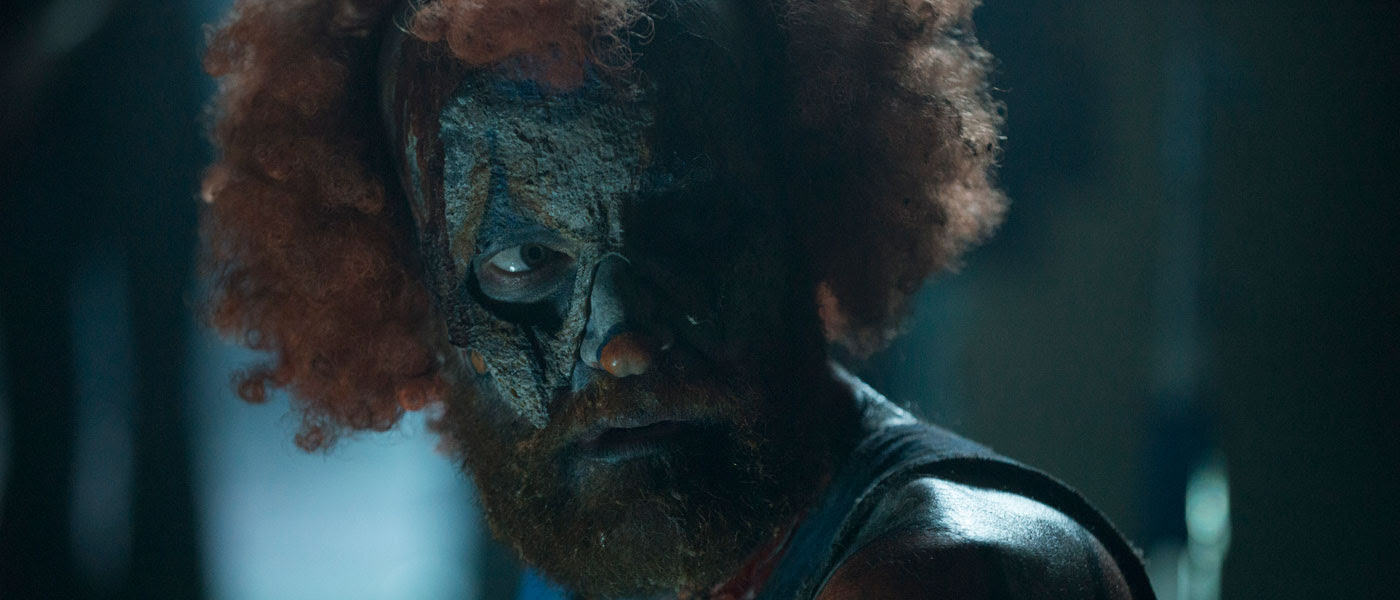 From the visionary mind of Rob Zombie comes the horrific story of five carnival workers who are kidnapped the night before Halloween and held hostage in a large compound.  At the mercy of their captors, they are forced to play a twisted game of life or death called 31.  For the next 12 hours they must fight for their lives against an endless parade of homicidal maniacs.
FILM
Spain, the 1950s. Seamstress Montse (a stirring Macarena Gomez) has been both parent and sibling to her younger sister, while battling agoraphobia in their apartment. As the young woman blossoms, Monste's illness and religious fervor grows. When their neighbor Carlos is injured, an unraveling Montse takes him in and subjects him to her intense caregiving. Someone has entered the shrew's nest… Perhaps he'll never leave.
FILM
A deranged maniac escapes from an insane asylum and returns to his childhood home on Christmas Eve. Hiding out in the attic, he taunts the sorority that now live there with threatening phone calls. Dubbed "the moaner," he threatens to kill the girls, leaving them fearing for their lives. Predating John Carpenter's landmark HALLOWEEN, BLACK CHRISTMAS is an early example of the slasher film, containing many of the tropes that would become synonymous with the genre a decade later.
FILM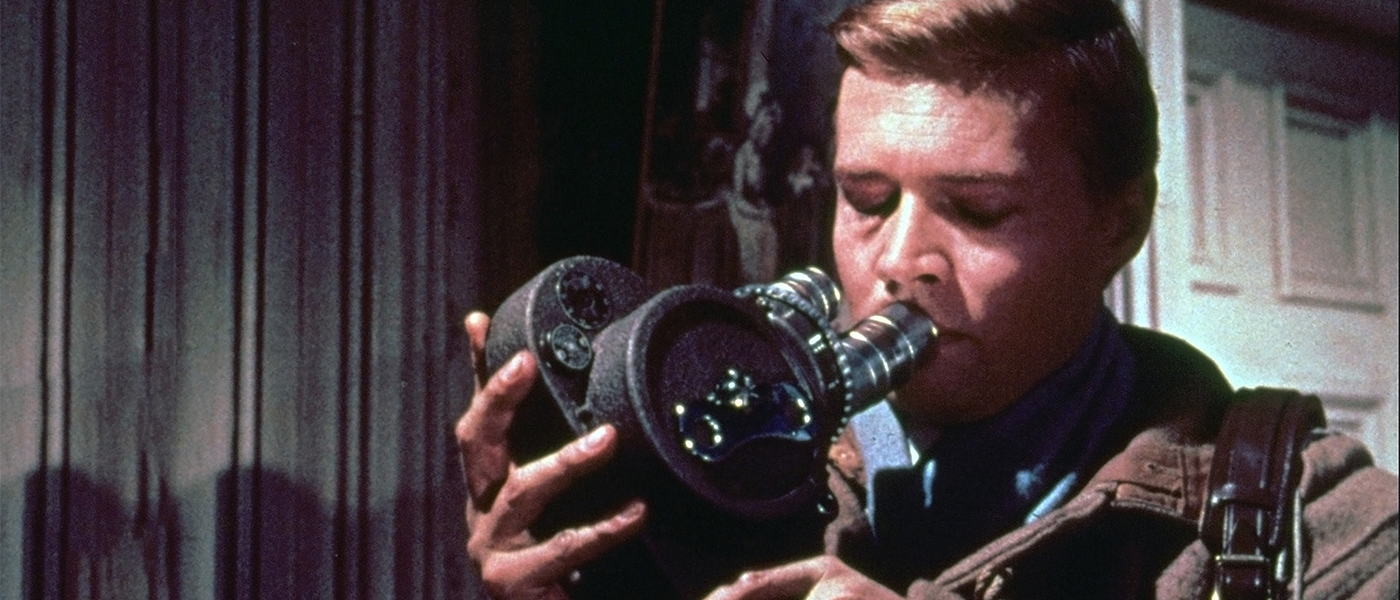 A disturbed filmmaker (Carl Boehm) literally kills with his camera in this ahead-of-its-time shocker from revered British director Michael Powell. Like the same year's Psycho, this film's combination of voyeurism, eroticism and horror repelled some 1960 critics, but its cult reputation soared in later years. Moira Shearer (star of Powell's THE RED SHOES) makes an appearance, as does Powell himself (as Boehm's father in flashback).
THE COMPLETE SCHEDULE
DECEMBER 1
THE ABANDONED (Dir. Nacho Cerdà) – ONLY ON SHUDDER
PEEPING TOM (Dir. Michael Powell) – ONLY ON SHUDDER
THE HORROR OF FRANKENSTEIN (Dir. Jimmy Sangster)
THE BURROWERS (Dir. J.T. Petty) – ONLY ON SHUDDER
REPO! THE GENETIC OPERA (Dir. Darren Lynn Bousman) – ONLY ON SHUDDER
MAY (Dir. Lucky McKee) – ONLY ON SHUDDER
LUST FOR A VAMPIRE (Dir. Jimmy Sangster) – ONLY ON SHUDDER
WAXWORK (Dir. Anthony Hickox)
WAXWORK II (Dir. Anthony Hickox)
HELLBENDERS (Dir. Sergio Corbucci) – ONLY ON SHUDDER
THE FOG (Dir. John Carpenter)
THE REVENANT (Dir. D Kerry Prior) – ONLY ON SHUDDER
A REAL FRIEND (6 FILMS TO KEEP YOU AWAKE) (Dir. Enrique Urbizu, James Phillips) – ONLY ON SHUDDER
SPECTRE (6 FILMS TO KEEP YOU AWAKE) (Dir. Mateo Gil) – ONLY ON SHUDDER
TO LET (6 FILMS TO KEEP YOU AWAKE) (Dir. Jaume Balagueró) – ONLY ON SHUDDER
THE BABY'S ROOM (6 FILMS TO KEEP YOU AWAKE) (Dir. Alex De La Iglesia, James Phillips) – ONLY ON SHUDDER
THE BLAME (6 FILMS TO KEEP YOU AWAKE) (Dir. Narciso Ibáñez Serrador) – ONLY ON SHUDDER
THE CHRISTMAS TALTE (6 FILMS TO KEEP YOU AWAKE) (Dir. Paco Plaza) – ONLY ON SHUDDER
FRONTIER(S) (Dir. Xavier Gens) – ONLY ON SHUDDER
HUSK (Dir. Brett Simmons)
BABY BLOOD (Dir. Alain Robak) – ONLY ON SHUDDER
BAXTER (Dir. Jérôme Boivin) – ONLY ON SHUDDER
BLOOD FROM THE MUMMY'S TOMB (Dir. Seth Holt, Michael Cerreras) – ONLY ON SHUDDER
THE CONVENT (Dir. Mike Mendez) – ONLY ON SHUDDER
DEMONS OF THE MIND (Dir. Peter Sykes) – ONLY ON SHUDDER
FEAR NO EVIL (Dir. Frank LaLoggia) – ONLY ON SHUDDER
FILMHOUSE FEVER (Dir. Domonic Paris) – ONLY ON SHUDDER
LINK (Dir. Richard Franklin) – ONLY ON SHUDDER
THE MANITOU (Dir. William Girdler) – ONLY ON SHUDDER
PAPERHOUSE (Dir. Bernard Rose) – ONLY ON SHUDDER
SCARS OF DRACULA (Dir. Roy Ward Baker) – ONLY ON SHUDDER
TOOLBOX MURDERS (Dir. Tobe Hooper) – ONLY ON SHUDDER
TRAPPED ASHES (Dir. Sean S. Cunningham, Joe Dante) – ONLY ON SHUDDER
OPEN YOUR EYES (Dir. Alejandro Amenábar)
RITUAL (Dir. Mickey Keating) – ONLY ON SHUDDER
VINYAN (Dir. Fabrice Du Welz) – ONLY ON SHUDDER
TORTURE GARDEN (Dir. Freddie Francis) – ONLY ON SHUDDER
THE BLOB (Dir. Irvin S. Yeaworth Jr., Russell S. Doughten Jr.)
TSUI HARK'S VAMPIRE HUNTERS (Dir. Wellson Chin) – ONLY ON SHUDDER


DECEMBER 7


31 (Dir. Rob Zombie) – A SHUDDER EXCLUSIVE


DECEMBER 8


THE GIANT SPIDER INVASION (Dir. Bill Rebane) – ONLY ON SHUDDER
INFERNO (Dir. Dario Argento) – ONLY ON SHUDDER
PSYCHOMANIA (Dir. Don Sharp)


DECEMBER 15


SHREW'S NEST (Dir. Juanfer Andrés, Esteban Roel) – A SHUDDER EXCLUSIVE
BLACK CHRISTMAS (Dir. Bob Clark) – ONLY ON SHUDDER
DEAD RINGERS (Dir. David Cronenberg) – ONLY ON SHUDDER
CRYSTAL LAKE MEMORIES: THE COMPLETE HISTORY OF

FRIDAY THE 13TH

(Dir. Daniel Farrands) – ONLY ON SHUDDER
DIGGING UP THE MARROW (Dir. Adam Green) – ONLY ON SHUDDER
THE ECHO (Dir. Yam Laranas)


DECEMBER 16


AUTOPSY (Dir. Armando Crispino) – ONLY ON SHUDDER
BABA YAGA (Dir. Corrado Farina) – ONLY ON SHUDDER
THE BLACK CAT (Dir. Lucio Fulci) – ONLY ON SHUDDER


DECEMBER 17


ALMOST HUMAN (Dir. Joe Begos) – ONLY ON SHUDDER


DECEMBER 19


BLOODSTAINED SHADOW (Dir. Antonio Bido)
CANNIBAL MAN (Dir. Eloy De La Iglesia)
CIRCUS OF FEAR (Dir. Werner Jacobs, John Llewellyn Moxey)


DECEMBER 20


COHERENCE (Dir. James Ward Byrkit)
SOFT FOR DIGGING (Dir. J.T. Petty) – ONLY ON SHUDDER


DECEMBER 22


RABID (Dir. David Cronenberg) – ONLY ON SHUDDER


DECEMBER 28


DAUGHTERS OF DARKNESS (Dir. Harry Kumel) – ONLY ON SHUDDER
ESCAPE FROM THE BRONX (Dir. Enzo G. Castellari)
FORBIDDEN PHOTOS OF A LADY ABOVE SUSPICION (Dir. Luciano Ercoli)
GOD TOLD ME TO (Dir. Larry Cohen) – ONLY ON SHUDDER