The 2019 DREAD Release Schedule is Outrageously Promising
One of the more interesting developments in the horrorspere as of late is Epic Pictures' acquisition of the long-standing genre publication, Dread Central. After proclaiming themselves on the brink of extinction, our pals at Dread Central were going to "need a miracle" to keep doing what they do. Luckily, one arrived by way of Epic Pictures.
While I'm relieved that everyone on the team still has a place to write and contribute to the genre we all love, what was born from the deal stands to benefit us all. Epic Pictures quickly formed a new branch of the their distribution company called DREAD–which, for all intents and purposes, is essentially their horror-exclusive label.
Their first wave of releases was solid enough with festival standouts such as Vidar the Vampire and Terrifier making the cut, but now that they have their legs beneath them, the team is bringing their A-game to close out 2019 with some of the year's most anticipated indie horror offerings–several of which we've had our eyes on here at MH for quite a while.
Check out the full 2019 lineup, below, and be sure to check out the DREAD store for some seriously sweet Blu-rays of their existing releases.
They're Inside
"Trapped in a secluded cabin in the woods, Robin, and her sister, Cody, must overcome their dark past while battling threats from deadly masked strangers. They will need to work together if they want to make it out alive."
Directed & co-written by: John-Paul Panelli
Co-written by: Schuyler Brumley
Starring: Karli Hall, Amanda Kathleen Ward, MacLeod Andrews, Matthew Peschio, Alex Rinehart, & Jake Ferree.
Release window: Summer 2019
Assassinaut
"In the near future, aliens have invaded Earth and declared a galactic war resulting in thousands of human casualties. To save Earth, a team of four teenage astronauts brave the alien wilderness of a distant planet to stop an assassin from changing the course of history forever."
Written & directed by: Drew Bolduc
Starring: Shannon Hutchinson, Vito Trigo, Jasmina Parent, Yael Haskal, & Johnathan Newport.
Release window: Summer 2019
Hoax
"An investigative team travels deep into the remote Colorado wilderness  after a group of young campers are viciously murdered by what may be  Bigfoot. While the highly specialized crew searches for evidence, they find themselves in a fight for survival against the legendary beast. What they encounter turns out to be more  unexpected and dangerous than anything they could have ever imagined."
Directed & co-written by: Matt Allen
Co-written by: Scott Park
Starring: Cheryl Texiera, Ben Browder, Max Decker, Shoshana Bush, Brian Thompson, Hutch Dano, Brian Landis Folkins, Adrienne Barbeau, Karen Slack, Christopher Soren Kelly, & Shawn Rickel.
Release window: Summer 2019
Artik
"A comic book obsessed serial killer teaches his son how to get away with a series of brutal murders until the boy befriends a mysterious man, Holton, who threatens to expose their horrifying family secret. As Holton gets closer to the truth, he must not only fight for the young boy's life, but for his own."
Written & directed by: Tom Botchii
Starring: Lauren Ashley Carter, Jerry G. Angelo, Chase Williamson, & Gavin White.
Release window: Fall 2019
Candy Corn
"When the annual hazing of a local "freak" goes too far, a traveling carnie takes matters into his own hands and seeks vengeance. He creates a monster hungry for blood. One by one the boys involved in the heinous crime are viciously murdered… and revenge never tasted so sweet."
Written & directed by: Josh Hasty
Starring: Courtney Gains, Pancho Moler, P.J. Soles, & Tony Todd.
Release window: Fall 2019
Red Letter Day
"A typically quiet suburban community descends into chaos and paranoia after the delivery of mysterious red letters containing deadly instructions."
Written & directed by: Cameron Macgowan
Co-written by: Scott Park
Starring: Dawn Van de Schoot, Hailey Foss, Kaeleb Zain Gartner, Roger LeBlanc, Peter Strand Rumpel, & Tiffany Helm.
Release window: Fall 2019
The Fare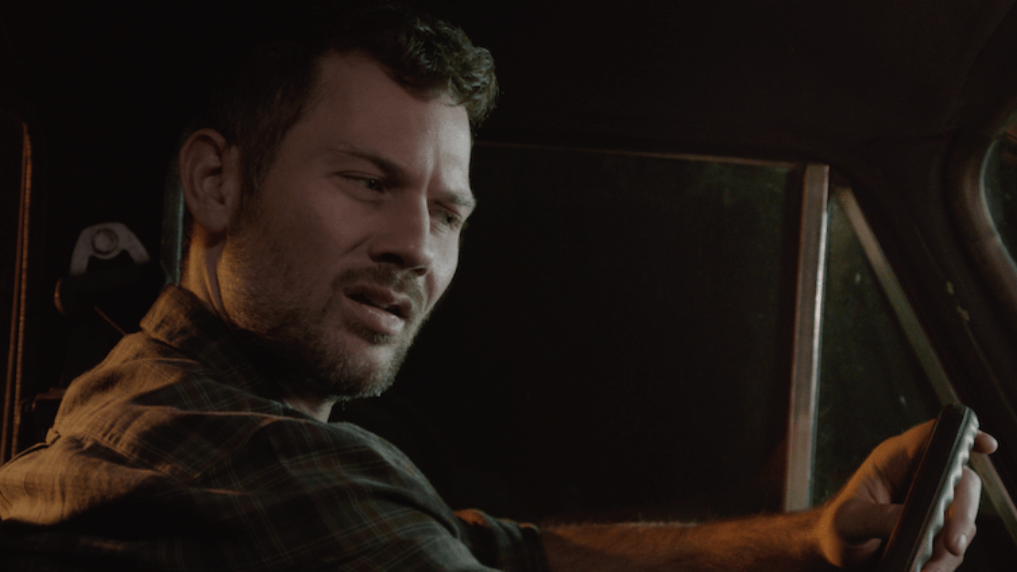 "When a charming fare named Penny climbs into his taxi cab, Harris, her world-weary driver, finds himself engaged in the only kind of courtship he can have with a passenger — one that lasts as long as her trip. That is, right up until she disappears from the back seat without a trace."
Directed by: D.C. Hamilton
Written by: Brinna Kelly
Starring: Gino Anthony Pesi, Brinna Kelly, & Jason Stuart. 
Release window: Fall 2019
Automation
"When a prototype automated worker robot named Auto has proven successful on the night shift at Alert Insulation, plans are put in motion to replace almost all the human employees with the next generation of robots — but to Auto's dismay, he is also to be replaced by the new and improved robots — something he refuses to accept, and takes murderous action to prevent."
Directed and co-written by: Garo Setian
Co-written by: Rolfe Kanefsky and Matthew L. Schaffer
Starring: Elissa Dowling, Sadie Katz, Parry Shen, Sarah French, Graham Skipper, Jeff Rector, & Jeff J. Knight.
Release window: Fall 2019
"Rivalries, dark secrets, and sexual tension emerge when three best friends find themselves stranded on a yacht in the middle of the ocean under suspicious circumstances."
Directed and co-written by: Rob Grant
Co-written by: Mike Kovac
Starring: Munro Chambers, Emily Tyra, & Christopher Gray.
Release window: 2020