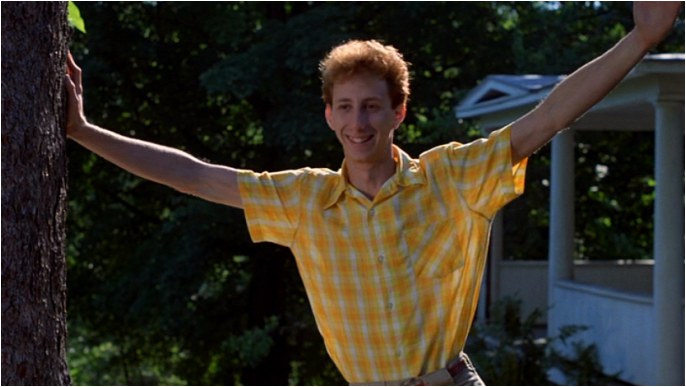 If your'e reading this site, you probably know who Stu Charno is, but just in case, he's most famous in the horror world for his brilliant portrayal of Ted in Friday the 13th Part 2 as well as his role as Don Vandenberg in John Carpenter's Christine. He also appeared in classics like Just One of the Guys, Once Bitten, and even had a tiny role in Stephen King's King's Sleepwalkers, not to mention episodes of The X-Files and Freddy's Nightmares.
What you may or may not have known is that Charno is a man of may talents. This includes writing. He even has a few credits on Star Trek: The Next Generation.
We tried to get to know him a little bit better. Enjoy.
Indeed. There are plenty more where that came from on Stu's YouTube channel.
[youtube http://www.youtube.com/watch?v=JZX8yMj-aT8&w=616&h=347]