Love it or hate it, you can't deny that The Witch has gotten the world talking about pointy hats, dancing with the Devil at midnight, and a certain goat who shall remain nameless. And what better time is there than Women in Horror Month to celebrate all things witchy? So for those out there looking for a little after–ghoul spelling practice, here are three witch comics to help you bone up for your hex–ams.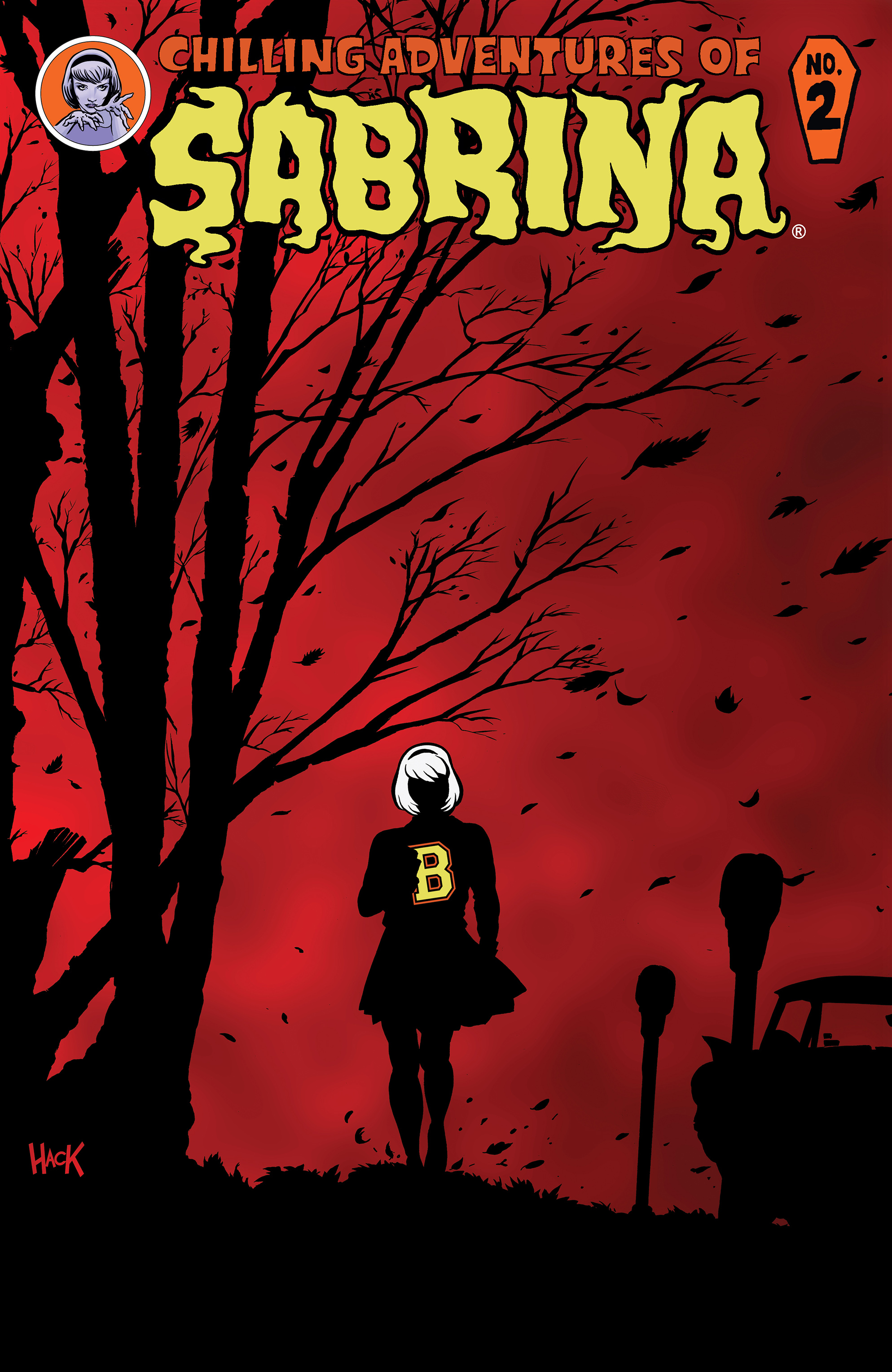 If you had told me back in 2010 that two of the best horror series of the first half of this decade would come out of Archie Comics, I would have called you a very confused individual and directed you to a nearby mental health facility. Nevertheless, here we are in a world where Jughead was turned into a zombie and a teenage witch named Sabrina does battle with the murderous Madam Satan in the 1960s. Chilling Adventures of Sabrina trades the clichés of Clarissa Explains It All for the aesthetics of The Vault of Horror. Readers expecting the sensibilities of after–school children's television will be shocked by suicides, lobotomies, and murders aplenty. And, much like the intense and pallid art style, the interpretation of witches in this book is straight out of EC Comics: cackling and murderous. Chilling Adventures of Sabrina will be returning with a fifth issue this May.
Chilling Adventures of Sabrina is published by Archie Comics.

Forty issues and five years ago, Rachel Beck dug herself out of a shallow grave. With the help of her Aunt Johnnie and best friend, Jet, Rachel has struggled to solve her own murder and stood against body–swapping demons, an ageless sociopath, and a witch named Lilith who is much more than human. Author, artist, and creator Terry Moore's Rachel Rising remains a character–driven study of life, death, and faith populated by what may be the strongest female cast of any comic currently in print, horror or otherwise. Witches here are wise women of Nature–with–a–capital–N who have not so much transcended the boundaries of the world as they have become an ever–changing part of it. With the final two issues of Rachel Rising scheduled for April and May, respectively, this is your last chance to catch up before it all comes to an end.
Rachel Rising is published by Abstract Studios.

Scott Snyder gets horror. With a resume that includes Severed, American Vampire, The Wake, and Swamp Thing, Snyder has proven himself to be one of the strongest writers of horror comics currently active. Wytches may just be his best work yet. The Rook family is having trouble fitting in. Daughter Sailor in particular finds herself hounded by accusations of supernatural powers. It would be a crime to spoil any more of the story than that, other than to promise a tale of dark traditions and blood offerings. "Pledged is pledged," and the witches in this one are monsters out of nightmares. Wytches is a six-issue miniseries that has since been collected in trade paperback format.
Wytches is published by Image Comics.