We first reviewed The Unseen nearly two and a half years ago. We showed you the trailer more than six months ago. Finally, we have news of a release date!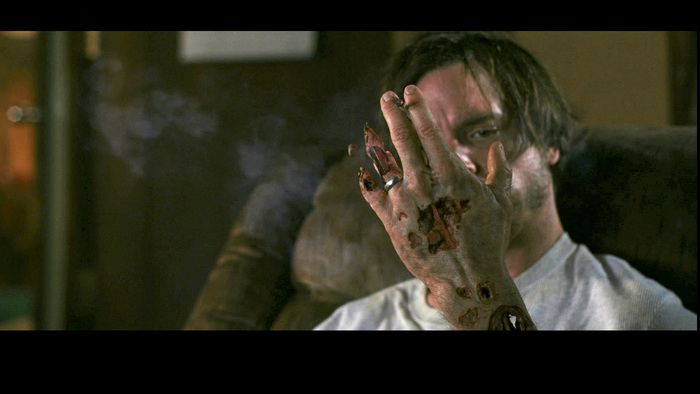 gritty, painful, and often violent
This week, Monarch Home Entertainment announced a US release for The Unseen on digital and DVD. The directorial feature-length debut from Geoff Redknap features some "astonishing FX work" according to our own Luke Rodriguez. Redknap comes from an effects and makeup background, with a slew of high profile releases under his belt including The X Files, Deadpool, Fear the Walking Dead, and the upcoming Terminator movie.
Redknap knows his way around a movie set. He also clearly knows his craft very well, making the praise around The Unseen anything but surprising. Redknap mentions that he "did take some ideas from….H.G. Wells'…work." However, it's clear that he takes the story in new directions previously, well, unseen. I can't wait to get my eyes on this "gritty, painful, and often violent rendition" of an invisible man story.
The Unseen will be released on DVD February 26, 2019.
Plot Synopsis
A man, who years earlier mysteriously abandoned his family and isolated himself in a small northern town, returns for one last chance to reconnect with his troubled daughter. When she goes missing, he risks everything to find her, including exposing the fact that he is becoming invisible.