It's midsummer!
As everyone fawns over Midsommar and looks forward to IT Chapter 2, we would be remiss if we failed to mention some new genre gems that may very well be hiding in plain sight. If you remember previous installments, we strive for a blend of everything from fun crowdpleasers to moody, atmospheric think-pieces. If it's genre, overlooked, and worthy of your attention, it gets consideration for this list.
And for anyone doubting, 2019 has some absolute bangers already. To whittle this list down to 10 films, we were extremely selective on the definition of 'underseen.' Every film on this list had around or fewer than 200 Letterboxd reviews and 1000 IMDb votes. Some of these are in the single or double digits! So, without further ado, let's get on with it!
Get My Gun
throwback, revenge-fueled worst nightmare
Granted, we have beat the drum for Get My Gun for a long time now, and we're beyond thrilled to finally be able to put it on one of these lists. But after a very limited 2018 theatrical run, up-and-coming filmmakers Jennifer Carchietta and Brian Darwas have finally brought their throwback, revenge-fueled worst nightmare to DVD and VOD platforms. When we first got eyes on it last year, I called it "one of the best revenge films in years" and I stand by it. It's gritty, violent, brutal, and unforgiving. But it's also thoughtful, empowering, and not the least bit exploitative. (Ok, maybe it's a little exploitative).
I Trapped The Devil
a tightly plotted tale of paranoia and evil
Director Josh Lobo birthed a new Christmas tradition with his debut film I Trapped The Devil. We got an early look at this one, with staffer Jon Cohorn calling it "a tightly plotted tale of paranoia and evil that gets under your skin and refuses to let go." A husband and wife visit his black sheep brother, who believes he has literally trapped the Devil in his basement, and then things get interesting. Fortunately, Christmas came early, as you can check this one out right now on VOD. A small cast, claustrophobic story, and "diabolically effective" sound design contribute to a solid slow-burn holiday thriller.
The Unseen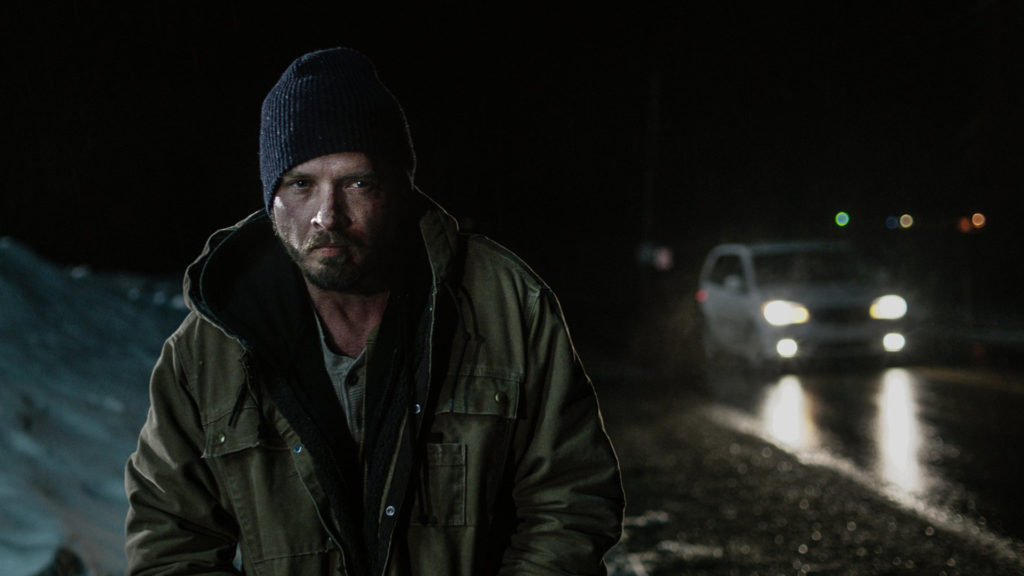 gritty, painful, and often violent
One of the advantages of writing for a genre publication is getting an early look at horror films. Unfortunately, sometimes that means a really thought-provoking film gets shelved for literally years. Such was the case with The Unseen, reviewed by co-founder Luke Rodriguez back in 2016. The film is a tour de force of contrasting tones, as it "opens as a bleak and depressing look at solitude" before turning into a road trip, a coming-of-age story, and ultimately "a quest for revenge." Fortunately, it's now available on VOD for everyone to check out. It's a "gritty, painful, and often violent rendition" of an invisible man story.
Continue reading on the next page.